Unlock Your Natural Beauty: Tips And Tricks For A Glowing You!.They say beauty is in the eye of the beholder, but we all have our own ideas of what true beauty looks like. Whether it's soft and glowing skin, glossy hair, or just feeling confident in our own skin, it's something we all strive for. But achieving lasting natural beauty can be difficult to achieve without the right knowledge and tools.
Unlocking Your Natural Beauty
While there are many products on the market-that claim to make you look beautiful overnight, unlocking your natural beauty requires more than a few magical potions or lotions. It requires patience, dedication and a little bit of know-how. In this article we will discuss how you can unlock your natural beauty with some simple tips and tricks that will help you look fantastic from head to toe!
Taking Care Of Your Skin
The first step towards achieving natural beauty is proper skincare. Taking care of your skin is
essential for having healthy looking skin that glows naturally. Start by incorporating a daily
skincare routine into your life that includes cleansing, toning, exfoliating and moisturising twice
daily with products tailored to suit your individual needs – whether they be oily or dry skin types
etc. Be sure to use gentle cleansers free from harsh chemicals as these can strip away natural
oils from the face leaving it dry and dull looking over time. Additionally, don't forget about
sunscreen! Protecting yourself against harmful UV rays will keep wrinkles at bay while also
keeping you safe from potential cancers later down the line too!
Makeup Can Enhance Your Features
Next up is makeup; if done correctly makeup can enhance your features rather than mask them
completely so why not try using light coverage formulas such as tinted moisturisers instead of
heavy foundations? This allows light to still reflect off making your complexion appear brighter
while still providing some coverage too – always remember less is more when it comes to
makeup application! Furthermore try incorporating certain techniques such as highlighting areas
like cheekbones with shimmery highlighters or shaping eyebrows with eyebrow pencils/gels into
routines as these are great ways for adding definition which makes us look more awake & alert
too (perfect if you're running on minimal sleep!).
Styling Hair
When styling hair try embracing its texture rather than trying to fight against it – wavy/curly hair
often looks far better when styled naturally rather than being straightened out completely so why
not experiment? If going out simply braid wet locks before bedtime then release them in the
morning; this creates gorgeous waves which require very little effort yet still create an enviable
style-savvy 'do'.
Curls With Fingers
Alternatively add volume by blow drying upside down then brushing through
curls with fingers once cooled – this helps prevent frizz while giving lots of bounce & movement
making us look far more polished & put together too! Finally don't forget about nail care either;
Nails Make Any Outfit Look Instantly
well groomed nails make any outfit look instantly chic no matter what else may be going on
around them – invest in some cuticle remover oil plus base & topcoats for maximum effect here
then finish off mannishness by adding subtle colours such as nudes or pastels depending on
personal preference (darker shades should only really be worn during winter months).
Natural Beauty Doesn't Require Expensive Creams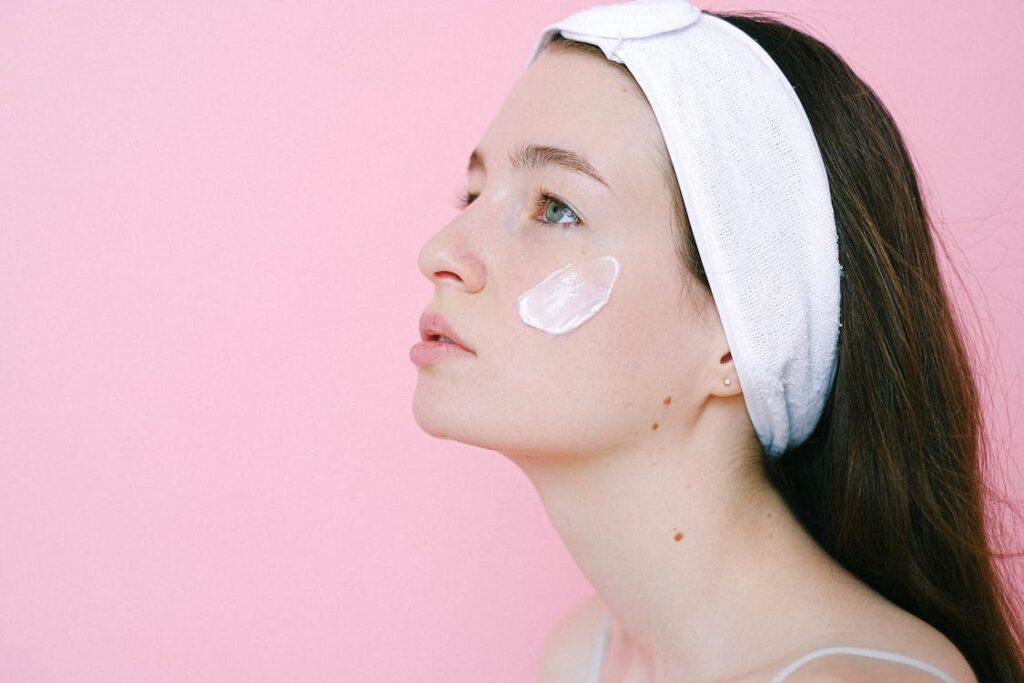 Ultimately achieving lasting natural beauty doesn't require expensive creams nor hard labour
but just small changes made throughout everyday life – drinking plenty of water regularly helps
flush out toxins from our body resulting in healthier looking skin plus getting plenty rest ensures
eyes remain bright without dark circles appearing underneath either (not forgetting exercising
also helps maintain good circulation levels meaning blood flow increases throughout body
ensuring everything functions optimally).
Above all though self love should always come first -learn how accept yourself flaws included because quite frankly nobody's perfect yet everyone-deserves admire themselves regardless so smile often take pride knowing whatever happens-nobody else has quite same package offer up world today tomorrow come…